ABETONE
Abetone is home to a ski resort among the most important of the Apennines, and offers 50 km of ski slopes for skiing, snowboarding, cross-country skiing and walking trails for the snowshoes.

A ski slopes for every level of experience!
Perfectly divided into blue (for beginners), red (intermediate) and black (for expert), the ski slopes of the ski resort are ideal for both training and fun. Moreover snow is always guaranteed by an artificial snow system covering 80% of the area.
Access to the slopes is provided by the most modern and efficient ski lifts.

One ticket, many possibilities!
Thanks to the single ticket "Multipass Abetone" you can ski in all the tracks of Abetone and Val di Luce.

Book now on Abetone.com!
Check the situation of the snow on the ski slopes
Keep up to date on the offers and the last minutes
Contact the accommodation you like most for free
Contact the ski schools of the territory for free
abetone.com recommend:
APARTMENT ABETONE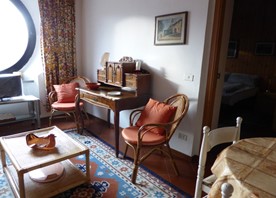 Apartment at. 5 of the lower floor of the complex The Terraces dell'Uccelliera The apartment is so composed: Input living room with sofa bed, closet, bathroom, kitchenette and dining table plus a hotel room bed with a second bathroom. Great view o...
Distance from Abetone: 621 miles (Abetone)
HOTEL ABETONE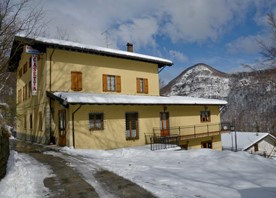 Hotel Restaurant the Small house, familiar management, traditional kitchen of the pistoiese mountain with products of the underbrush, offers:• n.
Distance from Abetone: 3105 miles (Cutigliano)
HOTEL ABETONE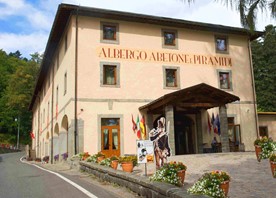 Hotel Abetone and Pyramids, a hotel of relaxation, of nature and of ancient flavors, immersed in an elegant and sophisticated atmosphere, in this land in perfect balance between past and future, rich of history, perfumes ,art and fun, you can also ...
Distance from Abetone: 621 miles (Abetone)